Click on the videos of us below to play them.
8/25/2014 : Ghostryderz Extreme Bike Night Hooters Fairfax
8/16/2014: Baby Isabella Benefit
G1MC April Ride & picking up Wrongturn from lockup.
G1MC Rolling Thunder 2013
Guilty Ones & Manassas Hard Times Charity Event for Disabled Veterans of America.
G1MC Wounded Warrior Bike Wash. (2012)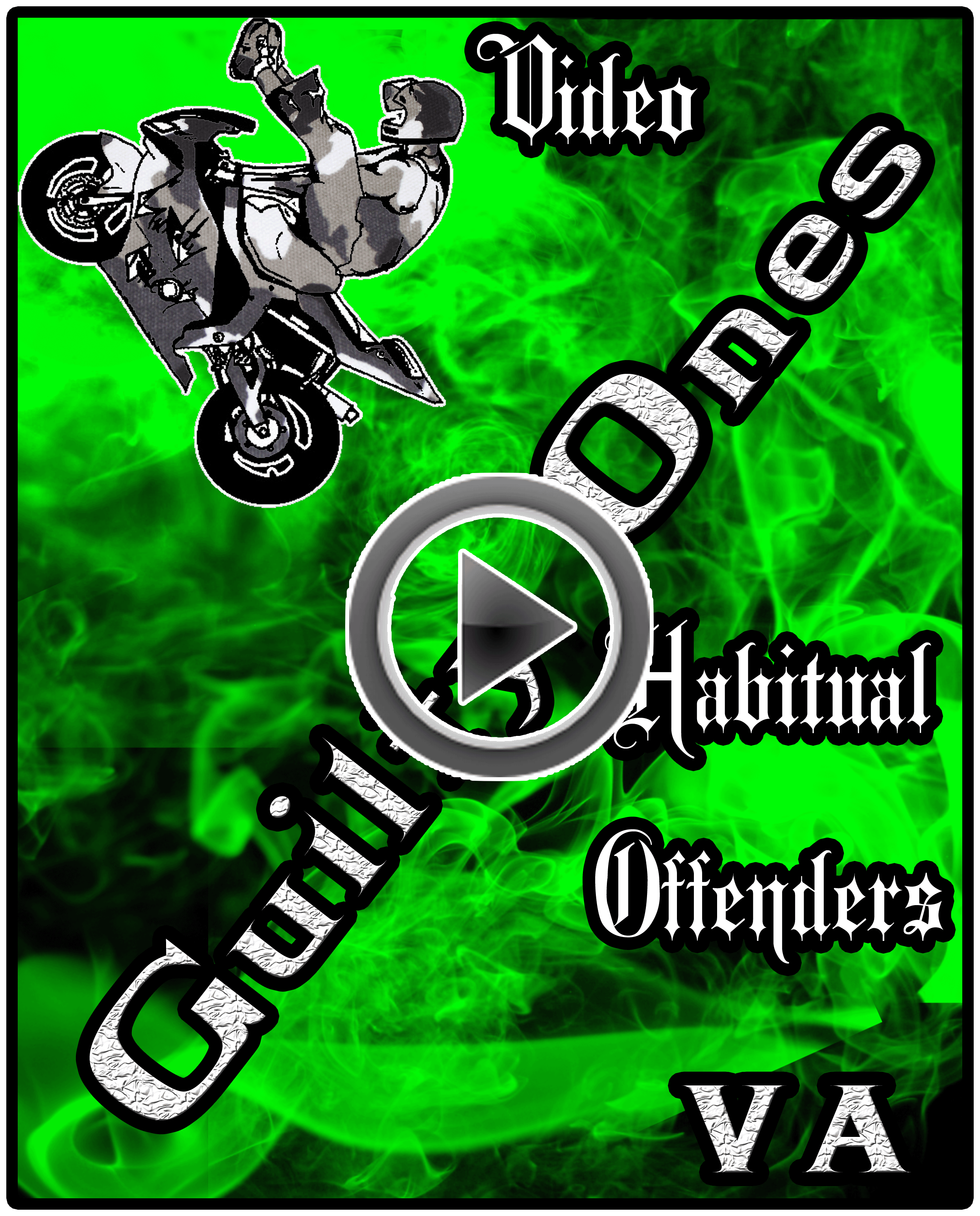 Trailer For Habitual Offender
Copyright ©2010 Guilty Ones Motorcycle Club. All Rights Reserved.